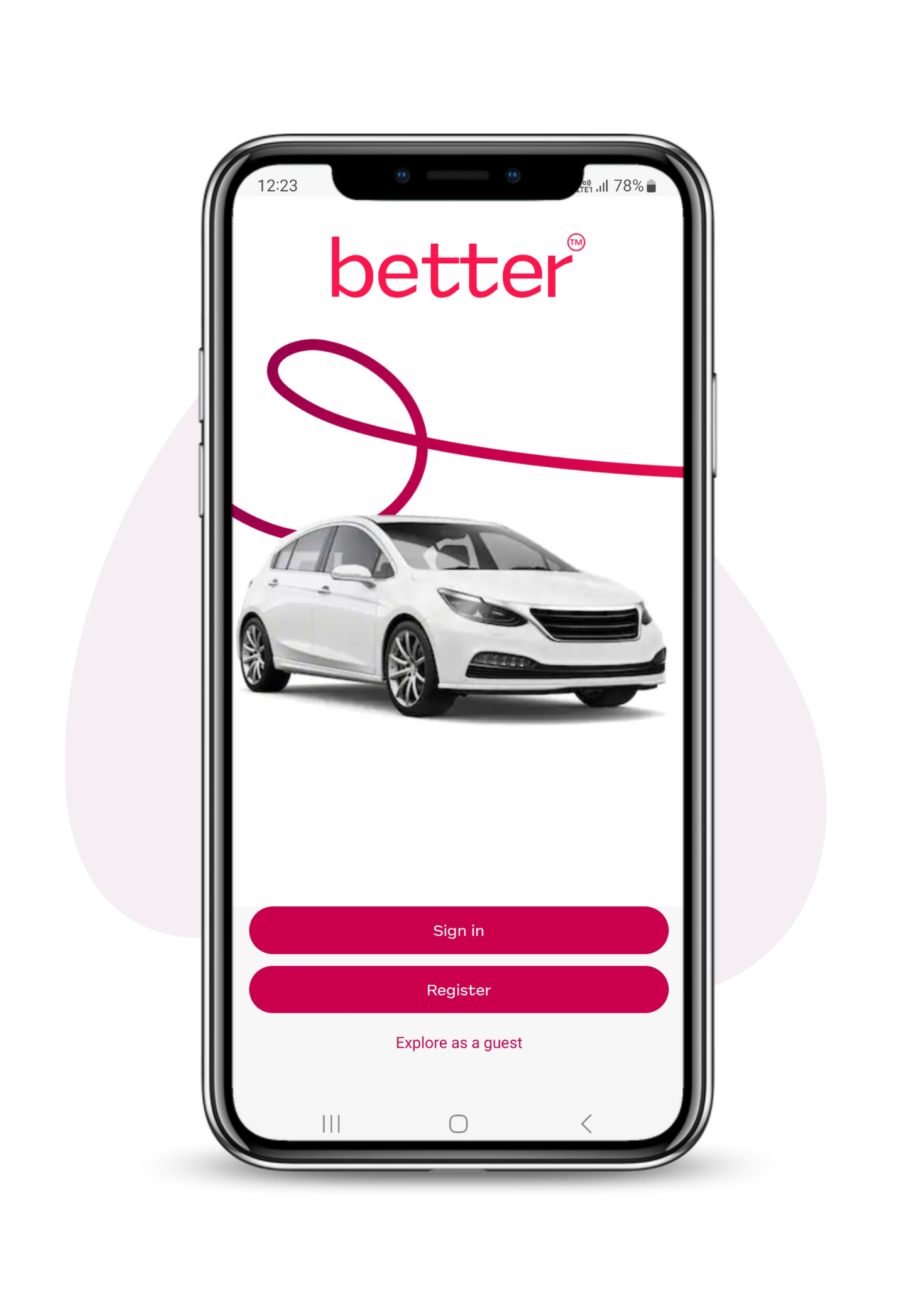 Check those wheels before you buy!
Car shopping? This free App is for you. Make sure you avoid buying a lemon - use the better™ App to check for money owing, if the vehicle is registered as stolen, the Regstration status, WOF expiry date, vehicle valuation, and more.
Take a look and download the app for FREE today.
Vehicle Checks on the Go
Take the better™ App for a test drive today!
Check the details
Just scan the plate and get your free vehicle check - check for money owing, damage, WOF, rego history and more.
Check the price
Find out what the current low, medium and high valuations are on the vehicle you're considering.
Shop with confidence
Close to choosing your new wheels? Get finance-ready with a pre-approval - apply direct from the better™ App.
better Finance
Time to buy? Apply for finance direct from the better app – get fast answers and updates, wherever you are.
better app in action
Take a peek at a better way
Vehicle search
Browse wheels nationwide
Looking for a new set of wheels? Browse vehicle listings - cars, bikes, vans and more – from quality motor vehicle dealers and private sellers across the country. Hundreds of options, complete with the details you need to know, plus easy access to the lister for questions, test drives and more.
Vehicle listing
Safe, secure
private car sales
Getting ready to sell your car? Reach buyers for private sales using the better app listing engine. Super easy to use and designed to support safe transactions between Kiwi buyers and sellers. List your vehicle in a few easy clicks – free of charge – and chat with interested buyers in app.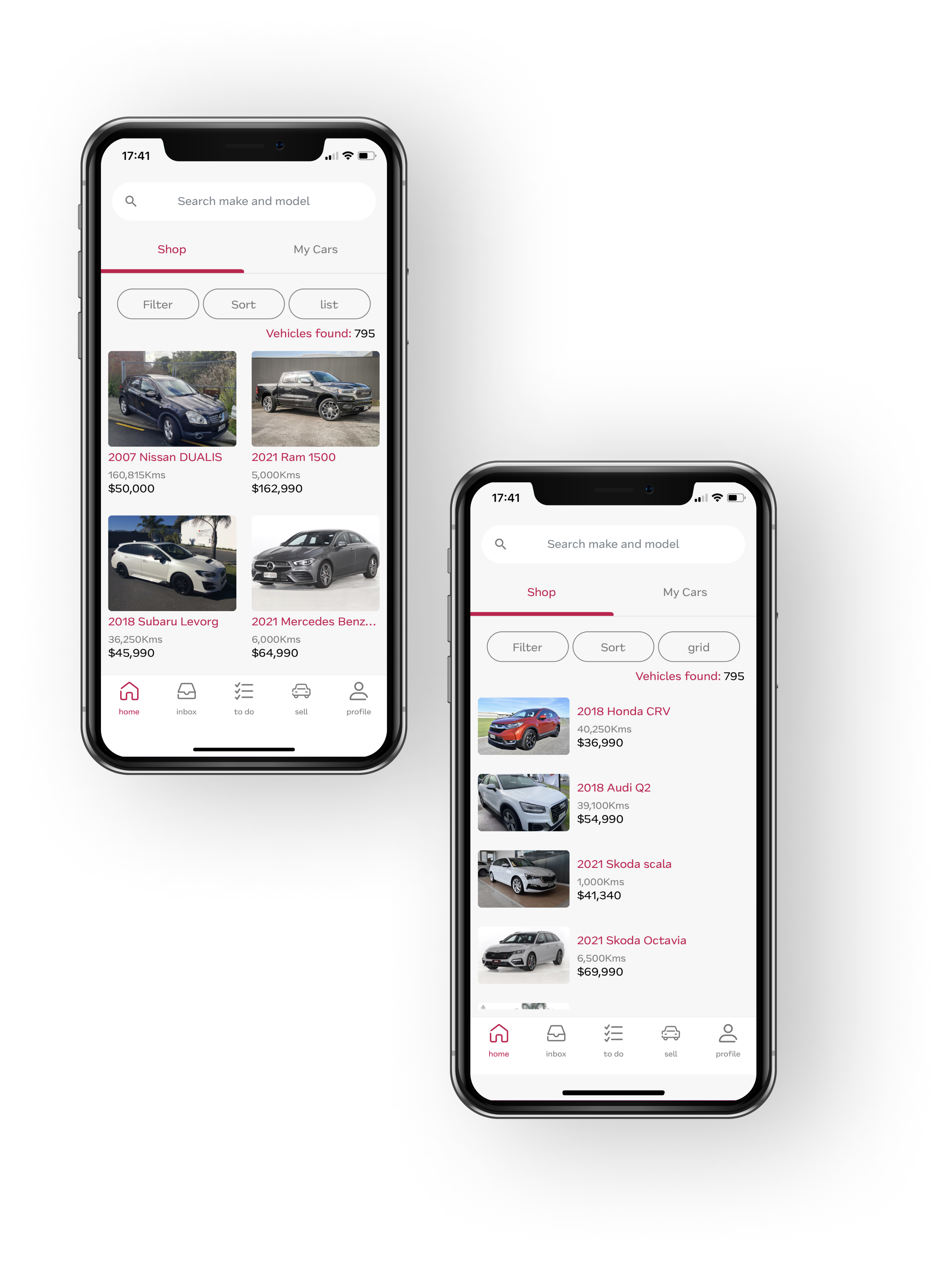 Vehicle check
Don't get stuck
with a lemon
Heading out to shop for new wheels? Keep the better app in your pocket for fast vehicle checks. Simply scan the licence plate to find out if there's money owing on it, damage to be aware of, WOF and registration details and more. It's free for better app users and designed to save you time, money and hassle down the road.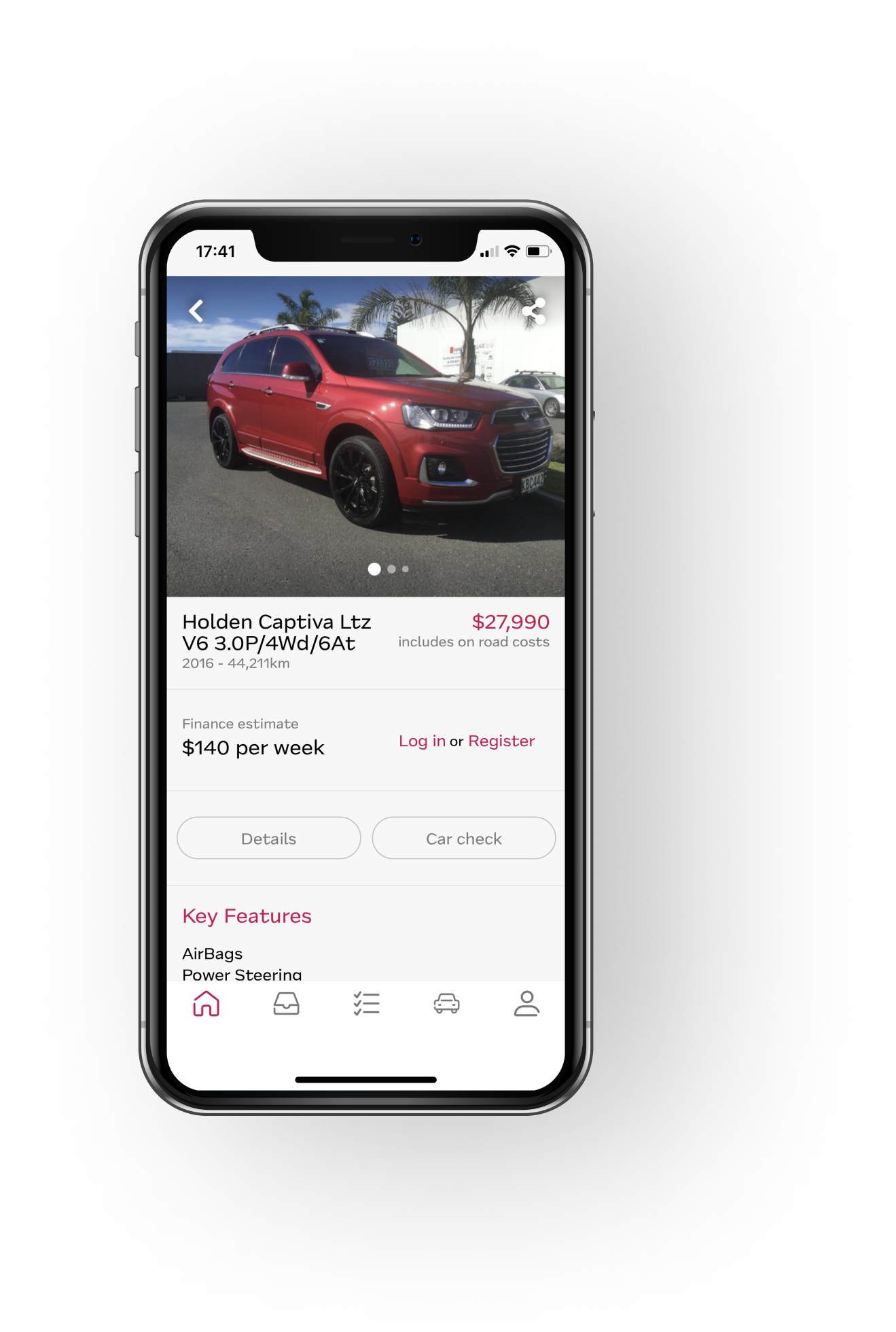 Vehicle finance
Sharp rates. Fast response.
Found (and checked) your next set of wheels? Get your loan application underway direct in the better™ app.

Competitive interest rates, no monthly fees, and fast response. Apply in just three minutes and get updates and notifications from the better™ team, wherever you are.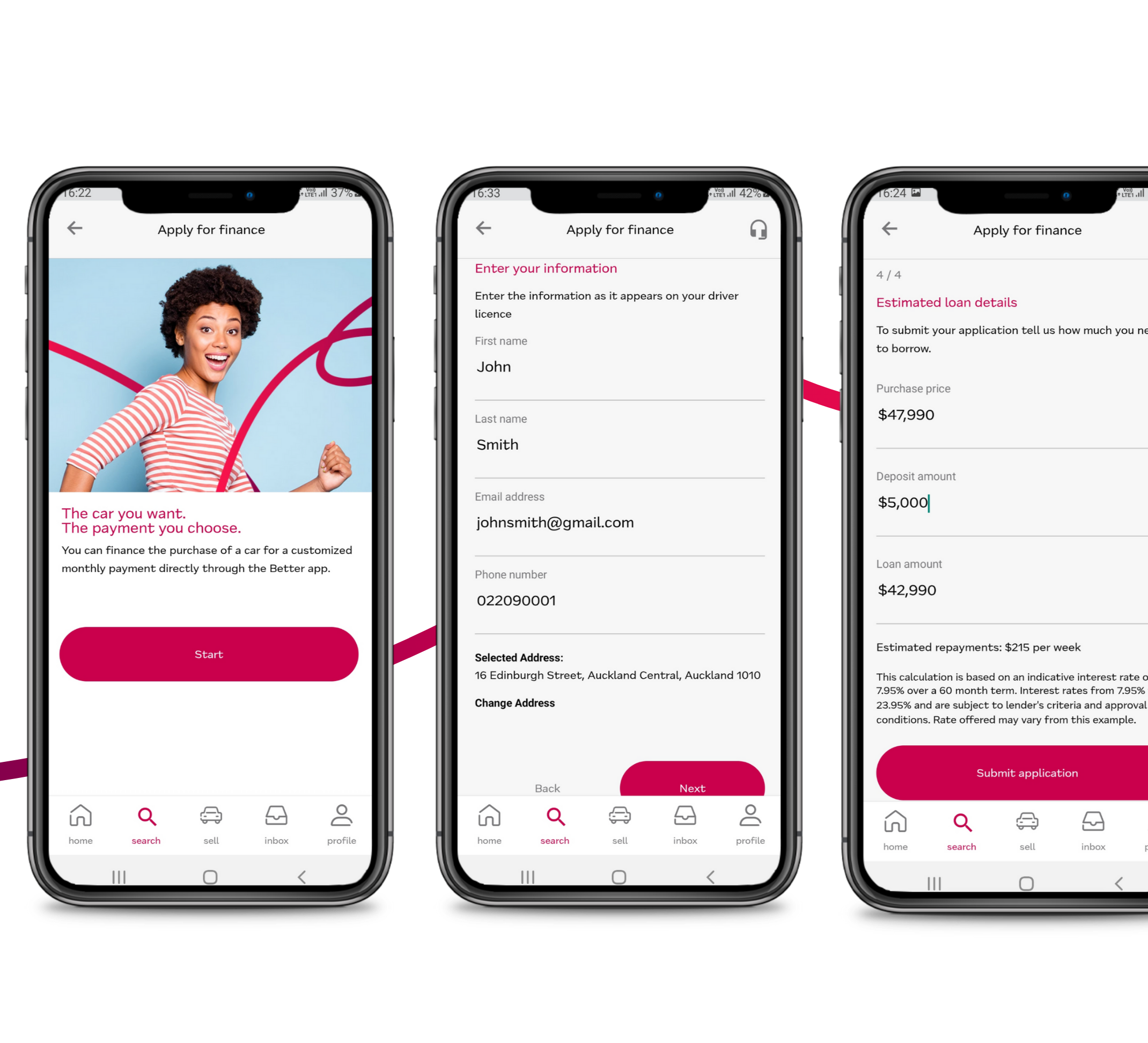 Free Vehicle Checks
Check the information on any vehicle on the Better App. Our FREE vehicle checks give you important insights on the background of a vehicle.

Make sure there are no surprises after buying a car. We'll check to see if there is finance owning on a vehicle, whether it has been reported stolen, WOF and Rego expiry dates, and much more. Including a vehicle valuation providing a low, medium and high estimate to help you negotiate on that all important price.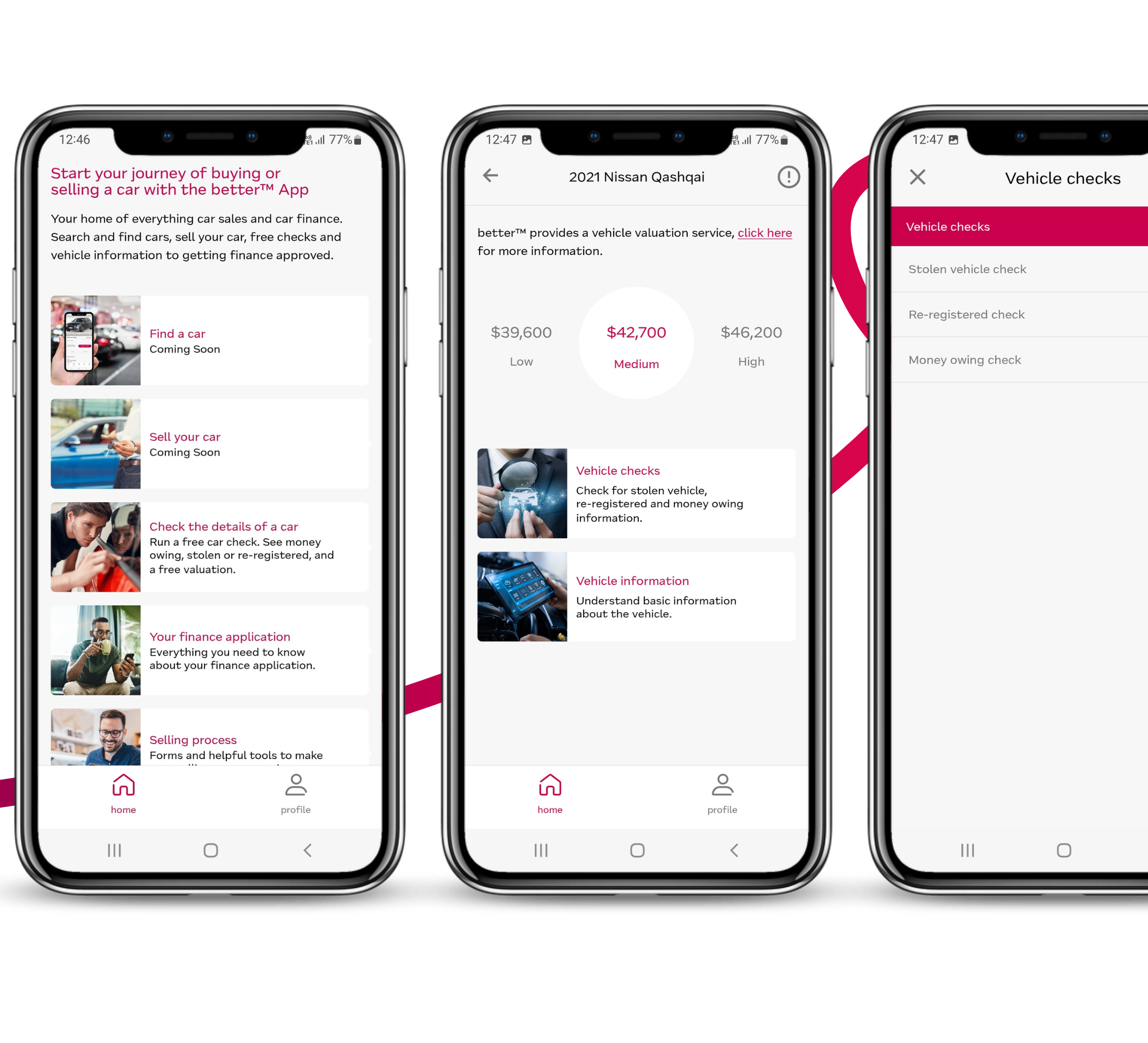 Have a question? We're here to help
Our 20+ strong team are better-borrowing champions – we're for any questions, big or small.
One of the team will call you asap within business hours