Our better-borrowing champions


We believe in fairness. We believe in possibilities. We believe in doing things better, and better, and better. There's more work to do, and that's a challenge we're happy to take the lead on. We're better-borrowing champions, transforming the old way of lending to make it, well, better.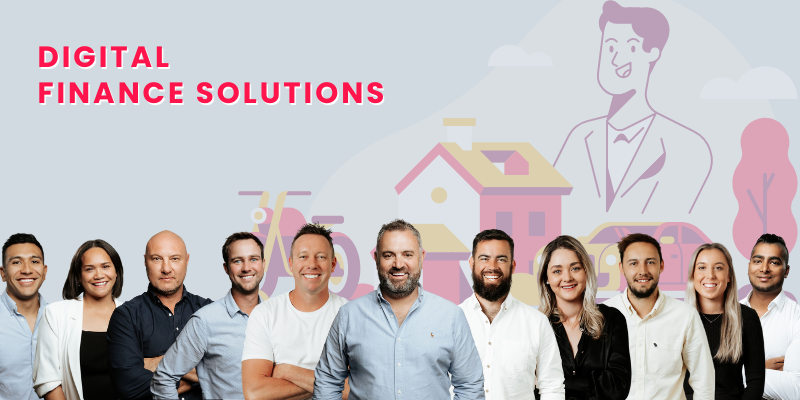 It's enormous what you can accomplish when you have great people on board; people who are passion about finance and relish the opportunity to educate our customers.
Meet the team behind better.
All
Senior Management & Marketing
Business Development Managers
Business Managers
Things we love
Doing our bit to make things better
We have to say – there are so many great initiatives to get behind, it's almost impossible to choose. But when it came down to it, the better team just had to get involved with Trees that Count and Legasea. Here's why…
Keeping it Kiwi-green
Trees that Count is an awesome initiative that has planted over 40 million native trees across New Zealand since 2016. That's right: over 40 million! We just had to get involved and do our bit to help this great group of people combat climate change and support the beautiful country we live in.

So, in 2021 we committed to supporting our green-fingered friends at Trees that Count by funding the planting of 10,000 native trees every year. In fact, for every loan we settle, another tree gets planted. That's better.

What's your favourite native New Zealand tree? Kauri, Nīkau, Tītoki, Tirowhārangi, Tawapou… So many it's impossible to choose, right? Check out the great work of the team at Trees that Count here.
Sustainable seas for a better future
Surrounded by water, as Kiwis the sea holds a special place in our hearts. Just breathing in that salty sea air has a magical effect - calming, energising, rejuvenating. But our friend, the deep blue, has long been in trouble, which is where our friends at Legasea come in....

LegaSea is a non-profit organisation dedicated to restoring the abundance, biodiversity and health of New Zealand's marine environment. Specifically, this passionate group of people are committed to minimising the environmental impact of fishing, and building public support for fisheries management reforms.

In 2020, the better team got on board and became a Gold Partner to this crucial cause. Like to check it out? Read on here for more.
Like to run your numbers?
Calculate your repayment estimates and more.
Have a question? We're here to help
Our 20+ strong team are better-borrowing champions – we're for any questions, big or small.
One of the team will call you asap within business hours
1.* Rates of 6.95% subject to lending criteria and eligibility. 1 hour approval and same-day payout subject to the applicant meeting the lending criteria and supplying all the required information to process the loan application.
2. Our lender will independently assess whether you are eligible for a loan. We don't provide advice on whether a particular car loan offered by a lender is suitable for you.