Protecting yourself and your wealth.
Life comes with risk.
It's just a fact.
Insurance, your saving grace when it comes to the unexpected. Here at Better we make sure we offer our customers access to expert and professional advice designed to tailor an insurance plan just for you.

We have teamed up with the award winning Insurance Experts at Rival Wealth to provide our customers the right protection solutions.
If it's important to you, it's important to us.

With life's many ups and downs, it's important to consider how long you could financially survive if you lost your income. This is about having peace of mind that you and your family could cope financially if the unexpected happened.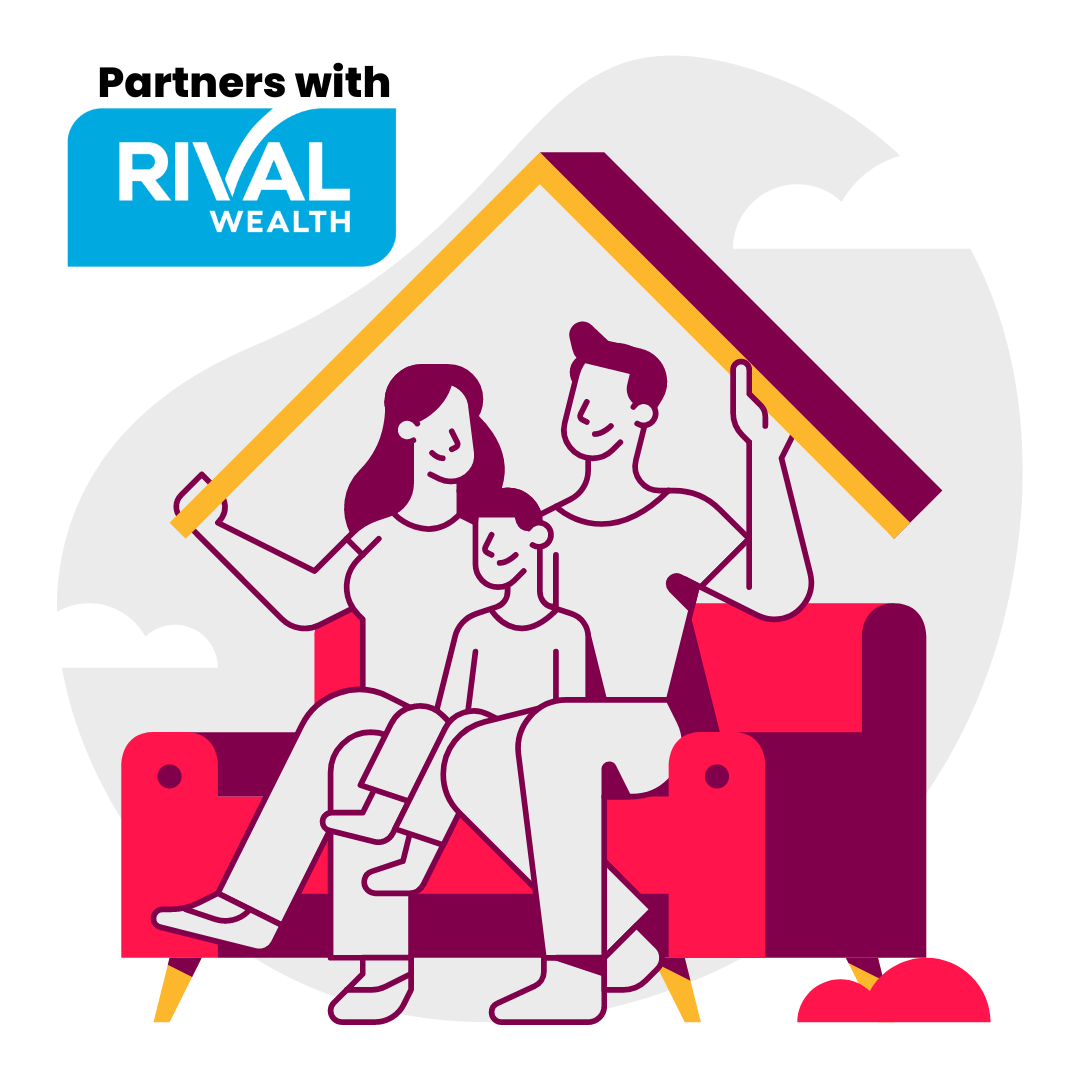 Get Started
The team at Rival Wealth are experts in providing advice to tailor a personal insurance plan for their clients.

Their comprehensive approach ensures you and your family have the right cover in place to look after your future. Contact the team today to find out how they can ensure the unexpected comes with peace of mind.
By submitting the request you are giving better the permission to share your information with RIVAL Wealth Ltd, including contact information and personal financial information
The benefits
Financial protection for your future.
Below are a few key points about the products that Rival Wealth can provide advice on and create an insurance plan suitable for what is important to you.
Income Insurance
You're the machine that makes the money. If you suddenly couldn't work due to an accident or illness, you can insure your income so you receive a regular amount while you recover.
Life Cover
If you unexpectedly become ill, have an accident or pass on, having life and trauma insurance can give those you care about the most, some financial breathing space to cope and ease any debt worries.
Health Insurance
No one likes to be sick or injured but what if you could get back to life quicker? There is a vast array of health insurance options available, and Rival Wealth help you find the one that suits you.
Award Winning Advice
Rival Wealth Gold Winner for 2021 insurance Business awards New Zealand. The award winning team share their passion to help educate people through the insurance process.
Have a question? We're here to help
Our 20+ strong team are better-borrowing champions – we're for any questions, big or small.
One of the team will call you asap within business hours